The Sun at Somerset, created by Chicago Projection Mapping, is a one-of-a-kind permanent projection installation. Commissioned by Zidan's Management Group, to create a projection mapping installation for the lobby of Somerset Place, a newly renovated apartment center, in Chicago's Uptown neighborhood.
Who: Somerset Place Apartments

What: Custom Lobby Art Sculpture with Projection Mapping Animation

When: July 2014 (original) February 2018 (revised)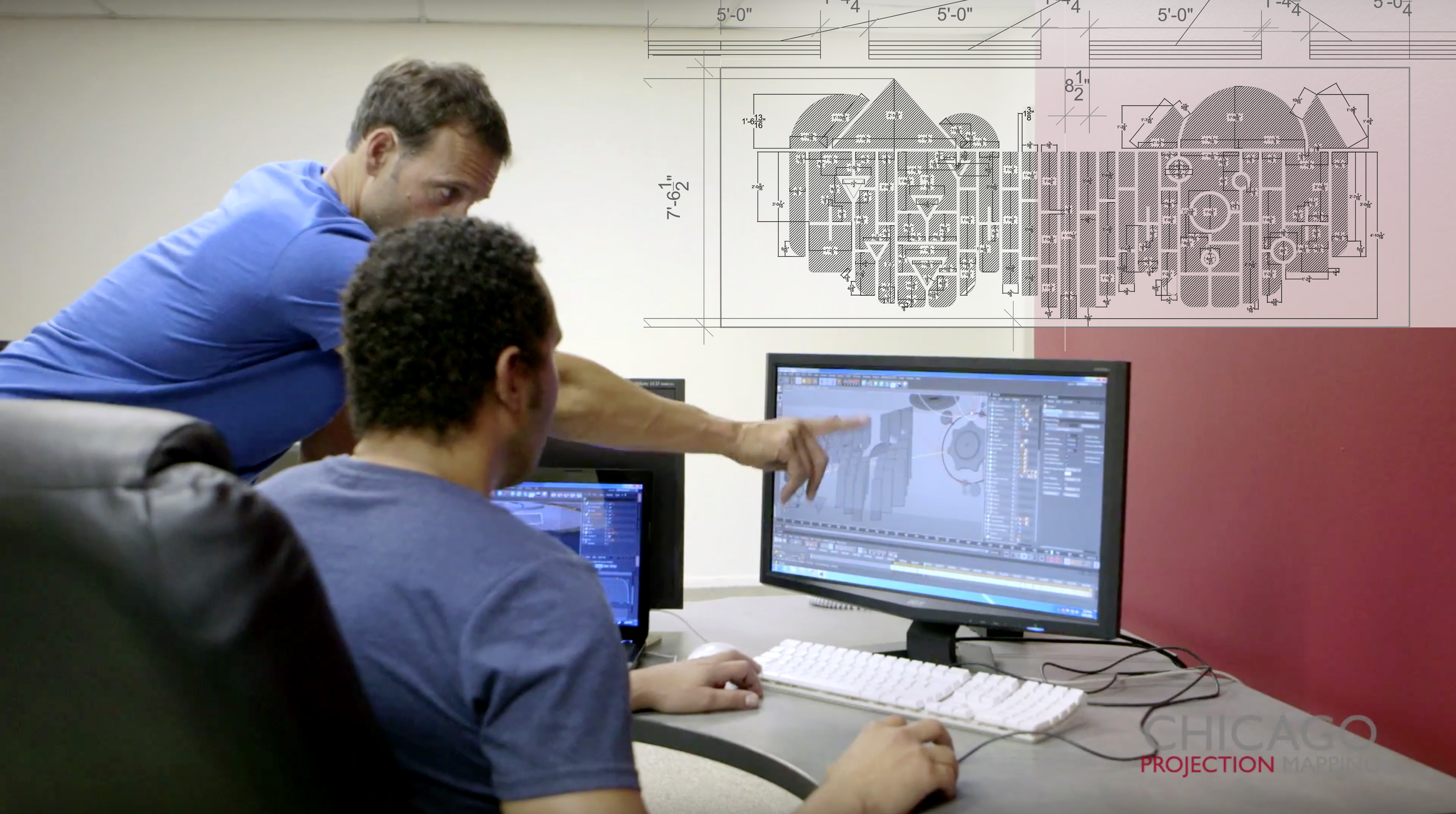 Development for The Sun at Somerset began with an comprehensive design process, iterating on multiple concepts until selecting a final vision for the sculpture. This design was shared within the CPM animation team, who created a virtual sculpture to use as a template. The manufacturing process for this sculpture required exacting precision. Using CAD accurate manufacturing techniques, CPM collaborated with Cowell Cabinetry to create the physical surface and installation of the sculpture.
In total, the Sun is nearly 20 feet wide and 8 feet high, and utilizes 73 custom created mapping surfaces, to create 3 dimensional illusions and effects. mapping for the sun took over 9 hours and created over 500 mesh and warp points used to correct the projected imagery within millimeters. The Sun at Somerset features two Panasonic 8500 lumen projectors, creating a unified image that approaches 4k ultra HD horizontal resolution. These incredible visuals come to life with over 45 minutes of original and curated media, all utilizing the architecture and structure of the wall, including synchronized sound design and original music score.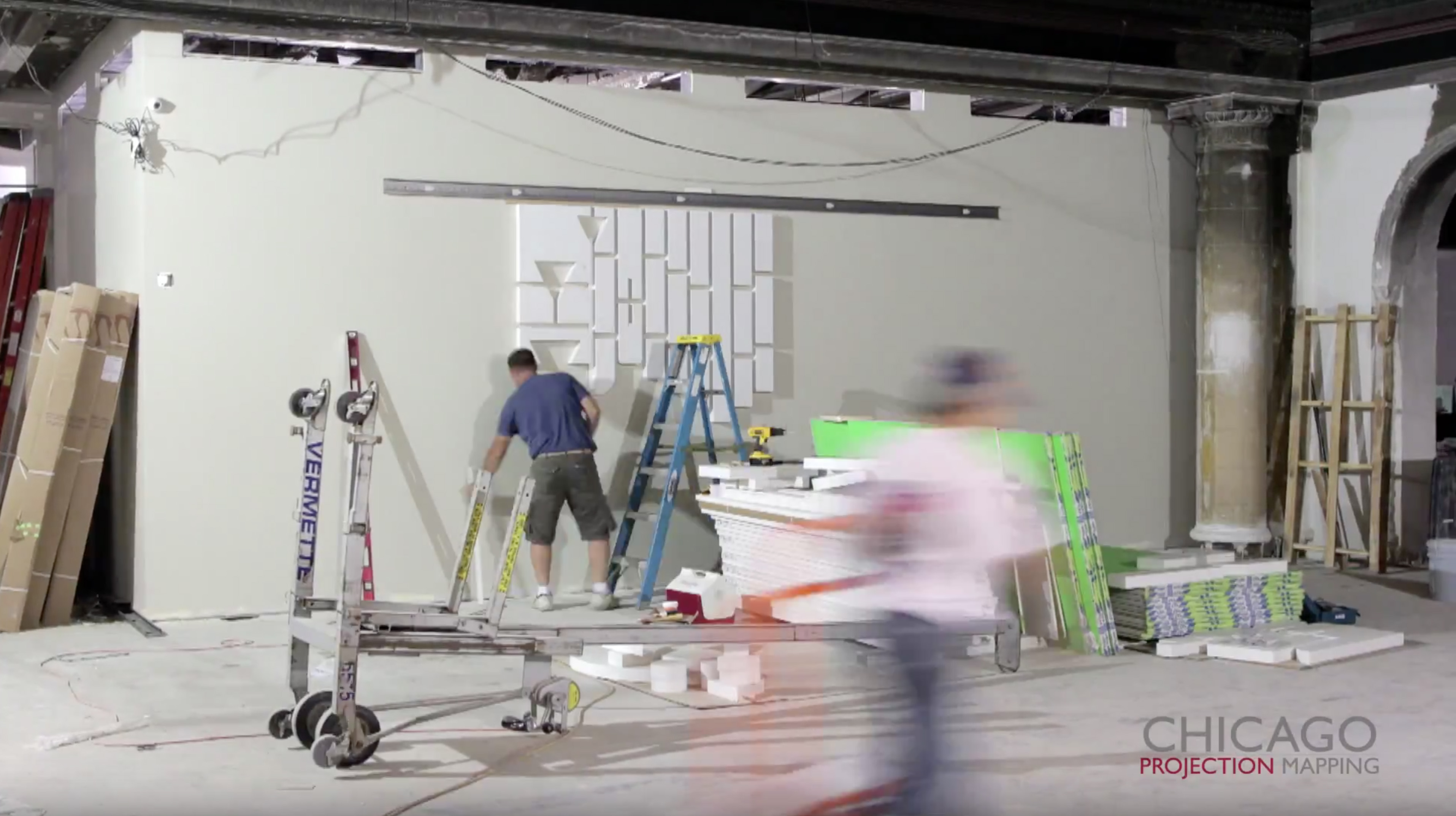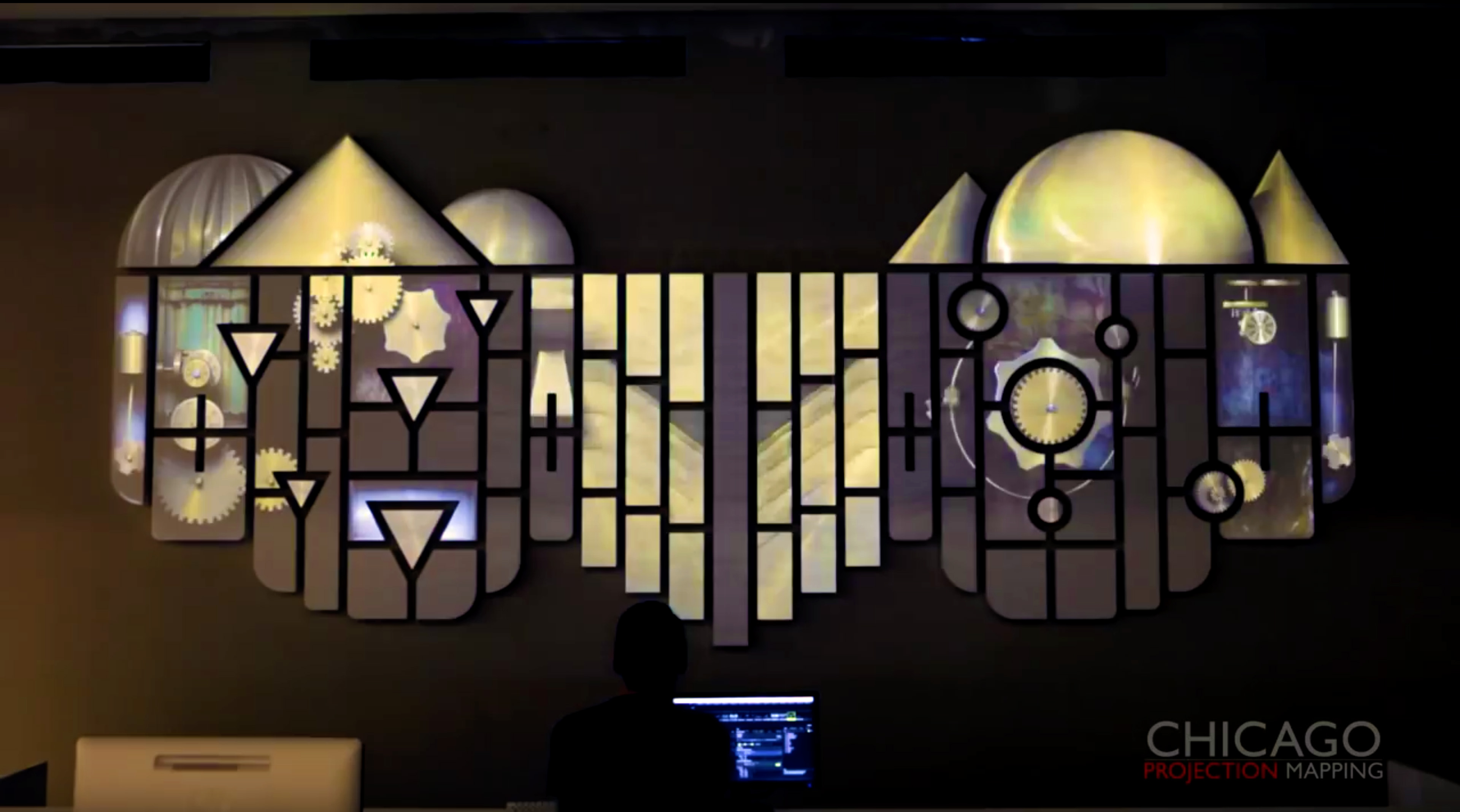 Reception to The Sun at Somerset has been exceptional. this display changes the way that designers think about using light, color and shape in an interior space. By using projection mapping, an infinite number of possibilities exist to bring any creative vision to life. The Sun at Somerset – created by Chicago Projection Mapping.